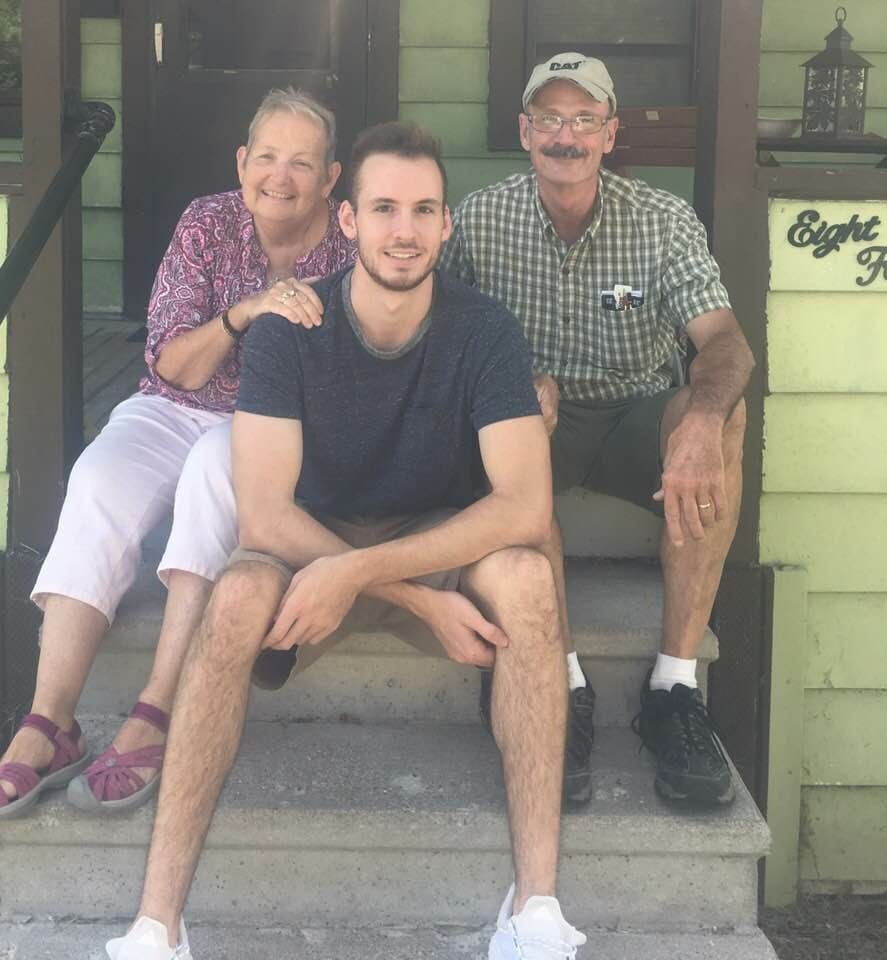 STUDENT SPOTLIGHT – JOHNNY KEEFER
Johnny Keefer, current Facility Operations Graduate Assistant at Emporia State University (Emporia, KS), serves as the Student Leader for the State of Kansas. Though only beginning his first year at ESU, Johnny is already racking up the leadership opportunities. In addition to his role as Student State Leader, Johnny also co-chairs the Region IV Facilities Committee, and is a member of the Region IV Student Development committee as well.
Sports and recreation have always been a part of Johnny's life. "During my first years at Loras College (Dubuque, IA), I began playing intramural sports and attending the rec events that were put on. Eventually I wanted to be more involved, so I started interning for the Campus Recreation department my senior year." Never too late to get involved, it was this experience that led to his love and passion for the field of campus recreation.
Through his involvement as both a participant and an employee, Johnny has been impacted through recreation. "Recreation has given me the opportunity to build a connection with other students and grow as a person both physically and emotionally. I believe that giving students the opportunities to participate in recreation helps to grow their entire well-being and I have felt that as a student in recreation."
As a newbie to our region, Johnny has already gained perspective on what it means to be a part of Region IV. "Through meeting my boss, other GAs, and professionals throughout the region I can tell how much everyone is invested in NIRSA and the region. This makes me excited to meet more people and grow in whatever ways I can to best help others."
Connection is a huge part of recreation, and Johnny has experienced this firsthand. When asked for his biggest piece of advice for students considering a career in recreation, Johnny said, "Find a mentor and build your connections. Look for and talk to the people that are in a spot you desire to be in and learn everything you can from them. Never underestimate the power and importance of a work relationship and network."
If you cross paths with Johnny, be sure to test him on his presidential order knowledge. One fun fact about him is the he knows all of the presidents in chronological order.
Welcome to Region IV, Johnny! We're happy to have you!