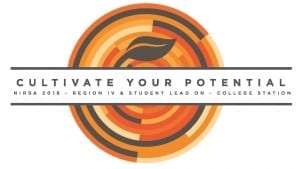 NIRSA Region IV Conference & Student Lead On • October 21-24, 2018 • College Station, Texas
Opening General Session
Sunday, October 21, 2018
Student Recreation Center Room 243
6:30 – 8:00pm
Join your Region IV colleagues as we kick off the Region IV Conference and Student Lead on with dinner and our keynote address.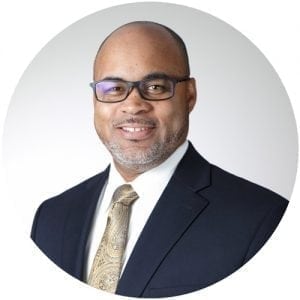 Dr. C.J. Woods
Associate Vice President for Student Affairs
Texas A&M University
Dr. Woods provides administrative supervision for the departments of Multicultural Services, Student Activities, the Memorial Student Center and the Veteran Resource & Support Center. Dr. Woods also has oversight of the University Disciplinary Appeals Process, Expressive Activity Committee, and the Diverse Strategies in Action Committee (DSA 2.0).
 Dr. Woods previously served as Texas A&M's Director of the Department of Multicultural Services and has more than 11 years experience as a department head in higher education and student affairs.  Prior to coming to Texas A&M, C.J. served as Director of Diversity Programs and Coordinator of Judicial Affairs at Western Kentucky University.He received a B.S. in Political Science from the University of Southern Mississippi, a Master's in Counseling and Student Development from George Mason University, and a Doctorate in Higher Education Administration from the University of Louisville.His professional affiliations include memberships in the Association for the Study of Higher Education (ASHE), Student Affairs Administrators in Higher Education (NASPA), Association for Student Conduct Administrators (ASCA), and College Student Educators International (ACPA), Southern Association of College Student Affairs (SACSA) and the Association of Fraternity Advisors (AFA).Dr. Woods teaches in the Department of Educational Administration and Human Resource Development for the Student Affairs and Administration in Higher Education program and serves as liaison for the Student Affairs Administration in Higher Education program at Texas A&M. He was selected as a Fish Camp Namesake during his second year at Texas A&M.
Closing General Session
Wednesday, October 24, 2018
Student Recreation Center Room 2229
10:15 – 11:15am
Join your Region IV colleagues as we close the Region IV Conference and Student Lead on with our keynote address. Grab-n-Go lunch will be provided at the conclusion of the session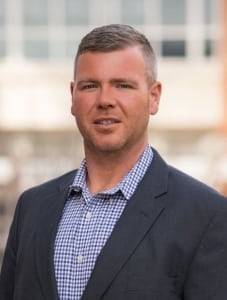 Mr. Steven A. Trotter
Principal
Globetrotter Wellness Solutions, LLC
Steven Trotter, MS, is a fitness business consultant, continuing education provider, Gallup-certified Strengths Coach, adjunct faculty member in health & fitness management, and principal for Globetrotter Wellness Solutions. His expertise is rooted in university recreation programs with a repertoire in leadership & organizational development, fitness facility design & management, and program management.  He managed large scale fitness departments on multiple college campuses for more than 12 years. He has been a NIRSA Member since 2005 and has a passion to enhance the experience for recreation and wellness professionals and college students searching for their purpose. Throughout his tenure in collegiate recreation, Steven volunteered on many committees including: serving as a NIRSA State Director and Assistant State Director, chairing the NIRSA Fitness Committee, chairing the NIRSA Fitness/Wellness Institute Committee in 2013 and 2017, and serving as the consultant for 2015. He also hosted multiple regional fitness conferences and served as a consultant to other universities hosting such large scale events. Steven is a 2017 IDEA World Fitness Program Director of the Year finalist and has presented at numerous conferences across North America. He is a subject matter expert for the American Council on Exercise (ACE) and previously served a 3.5 year term on the Industry Advisory Panel where he represented university recreation departments from around the globe